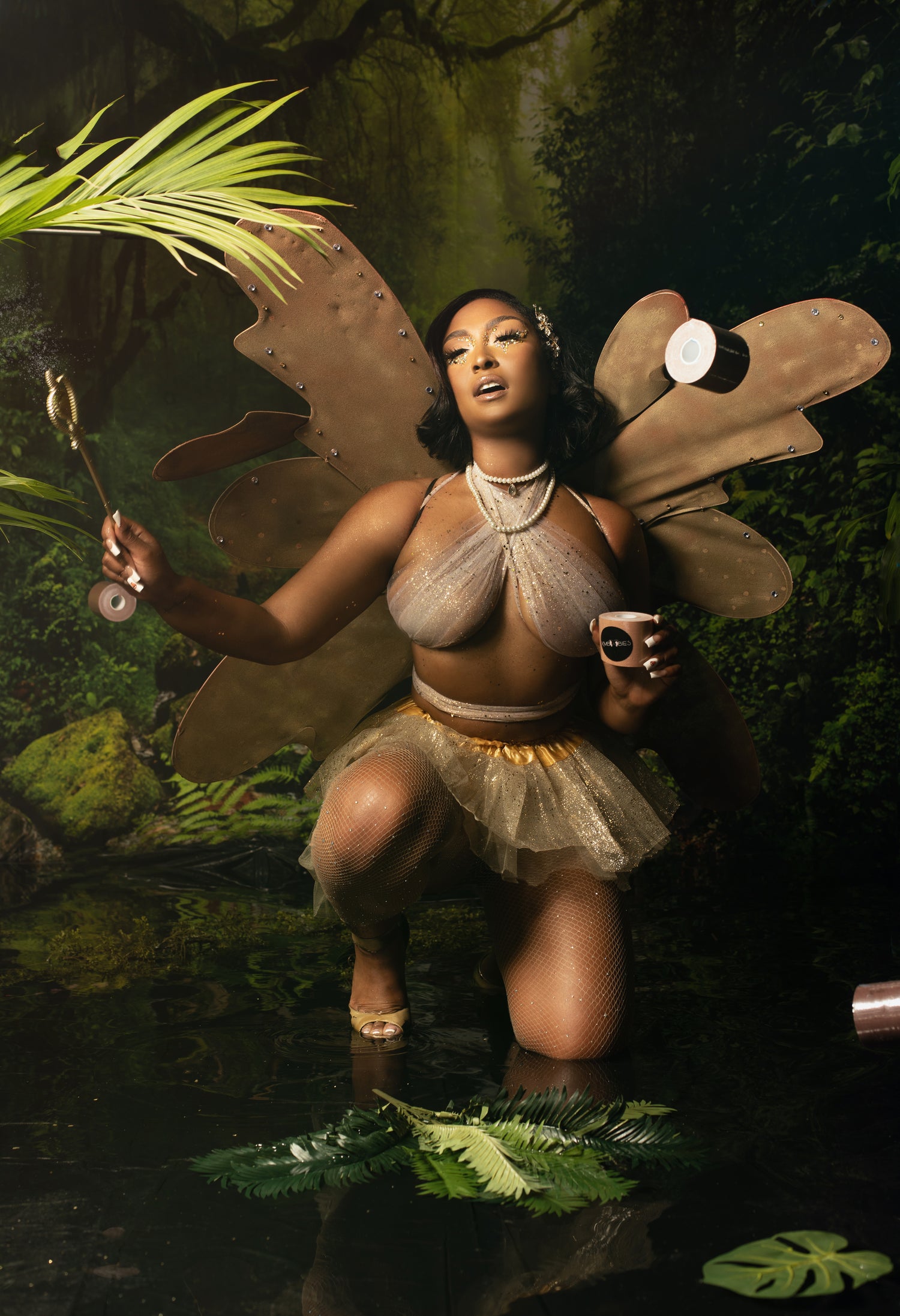 MEET THE BOOB FAIRY
Welcome to KMBOOBIES BOOB TAPE, where dreams of non-surgical breast lifts and unrestricted fashion choices come true! We are the brainchild of the incredible lady known as The Boob Fairy, whose mission is to empower women and help them embrace their unique beauty with confidence and pride.
The Boob Fairy brand was born in the vibrant city of New Orleans, LA, where creativity, culture, and empowerment intertwine. Our founder, Kaelin Bass, noticed that many women faced challenges due to their breast size and shape when it came to wearing certain clothes they desired. Traditional bras often didn't provide the desired lift and support, limiting their fashion options and causing body insecurities.
In response to this, The Boob Fairy set out to create a solution that would liberate women from the confines of traditional undergarments.
WHY I STARTED KMBOOBIES BOOB TAPE?
The main driving force behind The Boob Fairy's decision to start KMBOOBIES BOOB TAPE was her unwavering commitment to building women's confidence and eliminating body insecurities. She understood that societal expectations and unrealistic beauty standards often led to women feeling self-conscious about their bodies, particularly their breasts.
With a deep-rooted passion for uplifting others, The Boob Fairy set her sights on creating a brand that goes beyond providing a product. KMBOOBIES BOOB TAPE represents a movement towards self-love, self-acceptance, and embracing individuality. Our goal is to make every woman feel beautiful, regardless of her breast size or shape, and to empower her to wear whatever her heart desires.